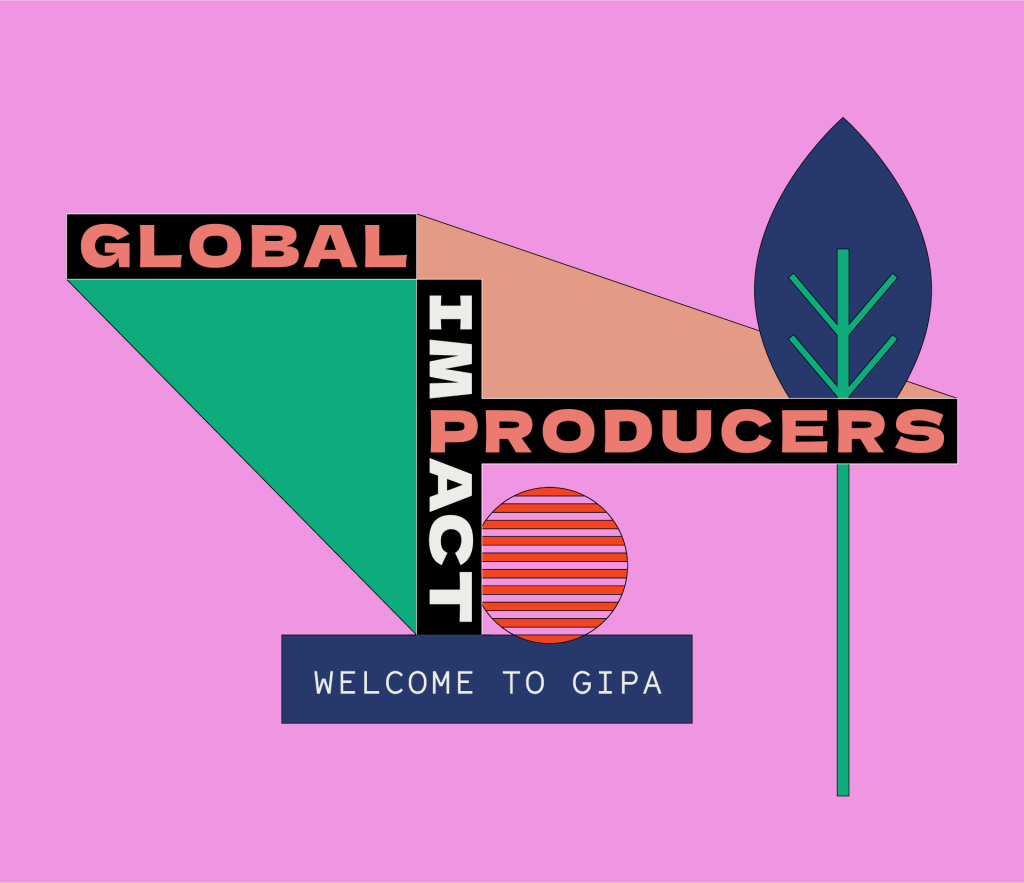 What is GIPA?
THE GLOBAL IMPACT PRODUCERS ALLIANCE (GIPA) IS A COMMUNITY- LED NETWORK, NURTURING IMPACT PRODUCERS AND AMPLIFYING THEIR WORK.
History
Mission & values
Team
A short history of GIPA
The following tells the short story of the origins of the global impact producers or GIPA network. This is intended as a living document where we can chart milestones in this organising effort and acknowledge the individuals and organisations from around the world who inspire all of our impact practice and on whose shoulders we stand.
Through the early 2000's, there was incredible inspiration coming out of the US. From the practice of filmmakers like Paco de Onis, Pamela Yates and Sandi Dubowski. Field builders and keystone organisations like Active Voice and Working Films, who were supercharging a beautiful new wave of documentary impact campaigns. The challenge was to help make this movement and the ideas accessible to global communities and expand a justice centered practice.
In November 2012, Doc Society convenes a group of independent documentary filmmakers + impact producers from the US the UK including Jennifer MacArthur, Paula Vaccaro, Marc Silver, Patricia Finneran, Andy Jones, Joanna Natasagara amongst others. With campaigners + activists, political and legal strategists, distribution + marketing experts including allies from Sundance Institute, Bertha Foundation, Greenpeace + FilmAid. The goal: to begin codifying what we understand by impact production, get inspired by new practice from adjacent disciplines, and reflect on how best to share this justice centered approach into more filmmaking communities. It is at this meeting that the term 'Impact Producer' is coined and a basic definition drafted.
The conversation builds in New York in March 2014 when a wider group of fifty practitioners including colleagues from India, China and Australia gather with US and UK colleagues. The fruits of these two convenings will result in the publishing of the first edition of the Impact Field Guide that same year. The Guide is the first comprehensive resource written by the community laying out the essentials of impact distribution and sharing global case studies.
At the same time, the Good Pitch programme is evolving beyond the US and Europe and being taken up by cultural organsations in India, Australia, Argentina, East Africa, South East Asia. Every cycle includes impact labs for participating filmmakers and their allies. After each Lab, there is a new group of impact-curious practitioners, hungry for more connection. The momentum for a first global gathering is building.
In November 2015, Doc Society hosts the first Global Impact Producers Assembly at IDFA with 93 colleagues representing 18 countries. The connection and conversation in the room provides the impetus to launch the Global Impact Producers listserv in early 2016. The second in person meeting takes place at IDFA in November 2017. The third in 2018 by which time there are colleagues collecting from 40 countries. The partners who helped make these three gatherings possible and enabled stipends for many of the attendees were Ford Foundation, Bertha Foundation, British Council, Democracy and Media Foundation, Participant Media and Perspective Fund.
Meanwhile, a group of US impact producers and impact field leaders convene a virtual discussion around shared visions, key challenges and potential solutions in regard to career sustainability. The organizers include Sonya Childress (then at Firelight Media), Brenda Coughlin (then at Sundance Institute) and Molly Murphy (Working Films). That same year, they take the conversation to IDA's Getting Real Conference, which provides critical momentum and deepens the understanding of what our community might need next.
This leads to the creation of an Impact Producer Sustainability Survey created with input from practitioners Ani Mercedes, Michael Premo and Erin Sorenson. Jamie Dobie joins the planning group and contributes to compiling survey responses, the results of which are shared and workshopped during the GIPA sessions at IDFA and at Sundance in early 2019. Three working groups roll out of these efforts exploring Resourcing + Development, Field-building, and Role Definition.
In March 2020, Sonya Childress, Jamie Dobie, and Molly Murphy, three of several originators of the Impact Producing profession in the United States, team up with Beadie Finzi and Jess Search from Doc Society to conduct a second survey of GIPA membership to identify areas of need and potential for development. At this point the GIPA listserv includes some 260 members from 30 countries.
Over 110 members, 40% of the group, respond. Career sustainability during the pandemic is the overwhelming major concern. As the facilitators of the survey and administrators of the Listserv, Sonya, Jamie, Molly, Beadie and Jess resolve to start meeting formally and frequently. The group Co-Facilitators (later dubbed "The Steering Committee") take immediate action to fundraise and launch the Global Impact Producers Covid-19 Relief Fund.
Emily Wanja (Kenya), Vanessa Cuervo Forero (Colombia), and Farah Fayed (Lebanon) join the steering committee, bringing perspectives and representation from the global network. Over the summer, the team help administer USD $600,000 to 396 colleagues from 42 countries, all made possible by a grant from Perspective Fund.
Through the relief grant process, the GIPA membership will double in size, drawing an additional 233 new members from 12 new countries; Costa Rica, Nigeria, Chile, Rwanda, Poland, Russia, Côte d'Ivoire, Venezuela, China, Ghana, and The Czech Republic – bringing the collective to nearly 500 practitioners from 42 countries.
Through the second survey, the committee heard more fantastic ideas for field building and ways of strengthening our community of practice. As a steering committee, we recognized our own limited bandwidth and went in search of resources that could help support essential infrastructure. We raised a first grant in the amount of $250,000 USD for this effort, funds which are being administered by Doc Society, acting as a fiscal sponsor for GIPA.
Following a global call for applications, in January 2022, Naomi Walker (US) was hired as the first Global Network Coordinator, and in April 2022, Michelle Plascencia (Mexico) and Miriam Ayoo (Kenya) joined the team as Co-Coordinators.
This coincided with GIPA strategy gathering. Where a few impact producers and filmmakers from India, US, Kenya, Colombia, UK, consisting of some members from the steering committee and the coordinators met in Geneva at the Storyboard Collective Residence to come up with a strategy that would steer GIPA to the next level. This would also be informed by all the previous research and surveys. Key takeaways included a new GIPA structure founded on the principles of being both de-centralised and practitioner led, membership touchpoints were proposed that included the current steering committee transitioning to advisory role and activities for the year 2022.
At this point the Steering Committee is being re-imagined as a Transitional Advisory with the notion that it will dissolve away into a larger, more representative group of Regional coordinators over the next few years.
Mission & values
The Global Impact Producers Alliance (GIPA) is a community-led network, nurturing impact producers and amplifying their work. The purpose of GIPA is for members to access and exchange resources, share successful strategy ideas and partnerships, so that collectively we can bring well-crafted and powerful social issue media to core audiences through impact campaigns that make a difference.
After gathering in March 2022 in our first ever Visioning Retreat (thanks to the support of the StoryBoard Collective), we held space and time to think about what GIPA means to us, to the community and a commitment to change through storytelling when we work collaboratively:
We emphasize global, aiming to decentralize impact production by creating a community led network that amplifies the voices of the diverse regions and cultures represented in the collective.
Create an accessible and inclusive space, acting in solidarity by sharing our knowledge and experiences with one another.
Celebrate, innovate and center around collective care
Transparency and accountability through non extractive, anti competitive impact producing as we are flexible, compassionate and supportive.
Coordinating Team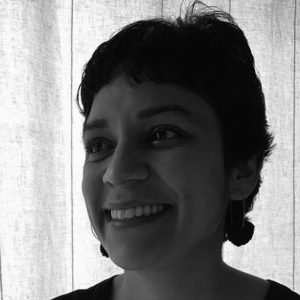 Michelle Plascencia Esparza, Mexico City
Michelle is a cultural organizer with experience in film festival production and an impact producer based in Mexico City. She led the first edition of the Good Pitch program in México 2020, as the Outreach and Partnerships Coordinator at DocsMX, a documentary film platform in Mexico City. Regional field building has established positive and productive relationships amongst filmmakers and organizers, which she aims to continue to support through workshops, forums, and film programming to recognize the power of thoughtful, ethical and fundamental storytelling processes as the social change ecosystem continues to grow in Mexico. She is also part of Impacta Cine, the first film & social impact collective in Mexico directed to work alongside filmmakers to design and implement impact campaigns. She is currently leading the second edition of Good Pitch México in October 2022.
michelle [at] docsociety.org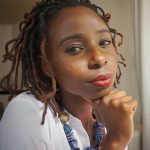 Miriam Ayoo – Nairobi, Kenya
Miriam is an impact strategist and cultural producer based in Nairobi, Kenya. At the heart of her work is a commitment to centering and amplifying under-represented stories and voices. She has nearly a decade's experience working at the intersection of art and activism, designing and implementing programs and outreach initiatives within a range of social impact areas and artistic mediums. In addition to serving as a co-coordinator for GIPA, she is currently the impact strategist/producer for award winning films including Softie, Los Hermanos/The Brothers, and No Simple Way Home. Miriam holds a dual master's degree in public policy (Mundus MAPP) from the International Institute of Social Studies in The Hague, Netherlands and the Institut Barcelona d'Estudis Internacionals in Barcelona, Spain. Moonlighting as a singer-songwriter, in her free time, you can find her writing her next hit song or singing Whitney Houston at the best karaoke spots in town.
Miriam [at] docsociety.org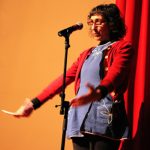 Naomi Walker – Richmond, VA, USA
Naomi recently served as Executive Director of Southern Documentary Fund (2016 – 2019).
Naomi has worked with ITVS as National Engagement Consultant (2006 – 2016), Outreach Director for Good Pitch New York 2016 and Good Pitch Chicago 2015. Naomi has advised various documentaries on engagement strategy. As Education Director for Cinema/Chicago, she created classroom materials and discussion guides for films and established an annual media literacy retreat for educators, highlighting ways to use moving image media in the classroom. Naomi created the course Engagement Strategies for the Documentary at The Michael Rabiger Center for Documentary at Columbia College.
Previous Projects include: consulting, classroom materials and discussion guides: Louder Than A Bomb, Deaf Jam, Prisoner of Her Past.
@NaomiDoc
Naomi [at] docsociety.org
Advisory committee
Farah Fayed – Lebanon
Film Festivals / Film support programs
With a background in television, Farah holds a B.A in audiovisuel studies. Her 8 years in television were equally split between entertainment and news channels.
In 2012, Farah shifted her career into the film festivals' industry and worked with the Dubai International Film Festival for its last 6 editions managing their Cinetech, a digital library for the sales and acquisitions of films.
Farah also worked with the Malmo Arab Film Festival, moderating its film market's pitching sessions.
In 2019, Farah joined the team of Beirut DC, the association for Development and Cinema where she is currently the director of programs with a special attention to the impact program. Beirut DC's impact program includes regional and local impact labs, an Impact Fund and the Impact Producers' Fellowship among other intersectional programing.
Contact:
farahfayed@beirutdc.org
ffayed@gmail.com
http://beirutdc.org
Gerry Leonard – USA
Director of Filmmaker Services and Impact, Working Films
Gerry Leonard (he/him) is an impact strategist and organizer from Jakarta, Indonesia and currently based in Brooklyn, New York. He is the Director of Filmmaker Services and Impact at Working Films, an organization that leverages the power of documentary film and storytelling as a resource for social justice movements. In this role he leads the design, implementation, and evaluation of services and funding Working Films provides to filmmakers. Gerry brings into the field of narrative shift and culture change, a background in community organizing — blending his experience in grassroots movement building and policy advocacy towards collective action and liberation. Before joining the Working Films team, Gerry worked on issues of food justice, voting rights, and police accountability. His leadership on a number of coalitions and boards have led to policies to reduce racial profiling within the carceral system and collaborative funding opportunities for equitable and just community leadership. He currently serves on the Leadership Team of the Asian American Documentary Network (A-DOC) and the Advisory Board for OPEN DOORS.
@workingfilms
Facebook/workingfilms
Twitter/workingfilms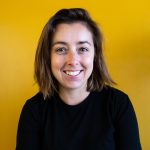 Hollie Fifer – Wurundjeri Country, Australia
Filmmaker & Impact Field Builder
Hollie is currently the Director of Australian Programs at Doc Society and Director of the arts not-for-profit Schoolhouse Studios in Naarm/Melbourne, Australia.
As a documentary filmmaker, Hollie's films have screened at festivals and broadcast within Australia and internationally. THE OPPOSITION is Hollie's debut feature documentary produced by Media Stockade that world premiered at Hot Docs and IDFA in 2016 before winning the Grand Prize at FIFO, screening at the UN Human Rights Council, winning Best Documentary Feature at the Oz Flix Independent Film Awards and screening in over 35 countries. Hollie's latest short film UNBALANCED recently premiered on Australian newspapers The Age/Sydney Morning Herald's Vox Dox series.
Hollie serves on the Board of the Australian International Documentary Conference (AIDC) and the Castlemaine Documentary Festival (CDoc). In her previous work she has been a freelance tutor in Documentary Directing at NIDA and AFTRS, Co-Director of The Artists Guild and selected for MECCA Shark Island M-Power Program.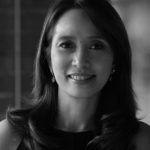 Kara Magsanoc-Alikpala – Philippines
Broadcast journalist and filmmaker.
Kara Magsanoc-Alikpala co-founded the film production company Storytellers International Inc. and is the President of Filipino Documentary Society (FilDocs). She recently produced "Delikado," a documentary on land defenders and illegal logging in the Philippines. It premiered at Hot Docs in May 2022, and at the LA Asian Pacific Film Festival. It will also screen at the CAAMFest, New York's Human Rights Watch Film Festival, Doc Edge and at the Sheffield Doc Fest. Kara was one of the producers of "Call Her Ganda," (Call Her Beautiful) that premiered at the Tribeca Film Festival and Hot Docs in 2018. It won the Grand Jury prize at the Los Angeles Pacific Film Festival, over a dozen Best Documentary Audience Awards and was broadcast on POV/PBS. The film was nominated for a GLAAD Media Award. She has produced award-winning television specials and documentaries like "Batas Militar" (Martial Law). To date, it has been the highest rated documentary broadcast on Philippine Television. The documentary swept all major awards in the Philippines. It was a finalist at the International Documentary Festival in Amsterdam (IDFA), and a bronze medalist at the New York Festival. After over 21 years since it premiered, ""Batas Militar" continues to be screened and discussed in public forums, in schools, and universities. Kara is based in Manila, Philippines. She is a contributing producer for ARD German TV, ARD German Radio, Cable News Network (CNN) Hong Kong and Atlanta bureaus. She is a member of the Good Pitch2 Southeast Asia Team in Jakarta. She has produced documentaries for the History Channel, and the Australian Broadcasting Company. She has reported for the Public Broadcasting Service and Voice of America.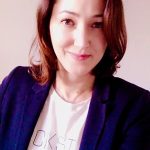 Khadidja Benouataf – France / French Polynesia
Impact Strategist & Impact field builder
Coming from a background of journalism, Khadidja is vice-president of the IMPACT SOCIAL CLUB, the Think Tank of impact in France, and impact strategist at BIM – Best Impact Movies.
She trains film industry professionals and students in impact strategies in France and internationally (Dixit – Le film français, FOCAL, MIGROS STORYLAB, International Media Foundation, Filmakademie Baden-Württemberg, École W-Paris-Panthéon-Assas/CFJ), acts as a panellist and supervises impact labs in international film festivals (FIPADOC, FIFDH, DOK LEIPZIG, MOVIES THAT MATTER). In 2021 she joined the pool of mentors of the Pour-cent Culturel Migros Story Lab (Switzerland).
She has designed the impact campaigns for several award-winning documentaries: The Zimov Hypothesis by Denis Sneguirev (Arturo Mio,13 Productions, Arte), Le Dernier Refuge – The Last Shelter by Ousmane Samassekou (DS productions, Les Films du Balibari Point du Jour, Génération Afrique, Arte), the French campaign of Shadow Game by Eefje Blankevoort & Els Van Driel (Witfilm, KRO-NCRV, Prospector)…
Khadidja is also coordinator of the FIFO Tahiti overseas program at the International Oceanian Documentary Film Festival. In 2019, FIFO Tahiti hosted the first Good Pitch Impact Lab in France.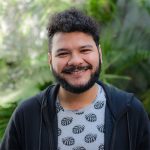 Rodrigo Antonio – Brazil
Rodrigo Antonio is from Amazon, Brasil. Graduated in History (UFPA) and Audiovisual Production (EICTV). He has produced feature and short films – fiction and documentaries -, web series, video clips, institutional videos and educational documentaries. He has experience as a curator and a reviewer of film labs, funds and festivals. He has worked as a professor of Film and Audiovisual arts at UFPA and he is currently doing a Master's Degree in Art at this very institution. Rodrigo coordinates the social impact labs in Brazil and is the current president-director in the Association of Black Audiovisual Professionals.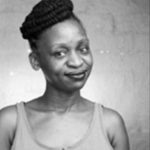 Tiny Mungwe – South Africa
Tiny Mungwe is a filmmaker and arts manager. She works at STEPS, producing Generation Africa, a collection of 25 documentary films from 16 African countries.
She produced and directed Akekho uGogo a documentary , wrote Evelyn and directed, Daddy's Boy. She was a writer on the TV series Muvhango and Matatiele and director on Uzalo.
Mungwe was programmes manager at the Centre for Creative Arts (UKZN) organizing their festivals Time of the Writer, the Durban International Film Festival, Jomba! Contemporary Dance Experience and Poetry Africa, as well as Durban FilmMart and Talents Durban.
Vanessa Cuervo Forero – Colombia
Impact & Outreach Strategist | Director of Latin America Programs at Doc Society

Cultural organizer, dancer & impact strategist working across art, activism & social justice. Vanessa connects the world of human rights defenders with the spheres of art & film to promote social change.
At Doc Society she leads programs across Latin America, building strong partnerships with local host organizations in Colombia, México and Brasil, supporting documentary filmmakers designing impact campaigns and creating a strong network of doc allies in the region.
Through Skylight Solidarilabs she supports grassroots activists and storytellers to shift cultural narratives.
With DOCCO LABS she co-designed a virtual training program for Colombian Impact Producers, creating an online community called !ACCION!
As part of the peace process in Colombia, she supports the ongoing work of the Colombian Truth Commission as an advisor for Historias en Kilómetros, co-creating shorts with Afrocolombian teams, in order to come to terms with decades of conflict in their regions and contribute to the national historical memory.
Reach out at vanessa@cuervo.net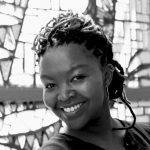 Emily Wanja – Kenya
Impact Producer | Global Community Manager, Climate Story Unit – Doc Society
Emily Wanja uses storytelling to drive social change. She is an award-winning Impact producer for the campaign 'We Can Fight Climate Change' for the international feature documentary, 'Thank you for the Rain'. In conjunction with Docubox (East Africa Documentary Film Fund), she has worked with policymakers across National & County governments, Private stakeholders, Funders, Civil Society and Communities, using film as a tool for advocacy. She ran impact screenings for the film, 'The Boy Who Harnessed the Wind' by Participant Media, in Kenya. Previously, she was the in-house producer at Docubox (East Africa Documentary film fund).
She has worked extensively with young farmers across Kenya through 'Seeds of Gold' TV show and the leading newspaper version for youth and agribusiness at Nation Media Group. She has produced TV shows for numerous networks and has worked on award winning narrative short films. She's on the Climate Justice Resilience Fund Advisory Council and on the Global Impact Producers Alliance Steering Committee. She works with the Storyboard collective on Impact and regional partnerships and is on the Kenya oscars selection committee. She is the Global Community Manager at Doc Society's Climate Story Unit, working extensively with storytellers and cultural partners across the globe. wanja8@gmail.com | wanja@docsociety.org